WELCOME TO THE
Home of our Freedom Falcons!
The School Office is open M-F from
Attendance Line: 209-552-3403
Office Manager: Teresa Rodarte        
Attendance Staff Secretary: Colleen Sellars

"New" Transitional & Kindergarten
(please click on links below to see complete flyer information and how to enroll a NEW student)
NEW TK/K STUDENTS TO SYLVAN DISTRICT
Complete on-line enrollment
Enroll Via Sylvan Union School District Website "Enrollment" tab
TK's who are enrolled already for 2016-2017 school year and will be in Kindergarten starting 2017-2018 school year are not required to attend the Registration Night on February 6th.  You will be receiving a letter stating the requirements to bring to Freedom starting
February 6 - 17
Birthday Announcement on the Freedom Marquee
To have your child or group's special announcement posted on the school marquee for one day, please come by the office and pick up a VIP Announcement form.  Minimum of one week in advance.  Cost is $10 per message, per day
Dear Freedom PTA Members
Our PTA needs your help once again to narrow down our choices for the Big Idea funds we have available (about $20,000).  Please click the link below to access the survey request.  There is ONLY one question so it should take 2 minutes or less.  Thank you for your input!
March 6-10   Parent Teacher Conferences
Minimum Days 1st-5th out at 1:30
PM Kindergarten to be dismissed at 1:30pm
AM Kindergarten will remain on their regular schedule at 11:20
March 23   PTA Meeting
March 24   Career Dress-Up Day  Job profession school appropriate
March 27-April 16    Carnival Tickets for Sale  2:30-3:00 Front of Library  .25 a ticket
March 27 & 28  Talent Practice
March 30  Talent Dress Rehearsal 2:45
2nd Annaul Parent/Family Night "Creating Futures" at Savage Middle School 5:30-7pm
March 27-April 13    SBAC Testing for 3rd-5th graders
No requests for Independent Study will be granted for ANY student during Testing Season
March 31  Talent Show 6-8 MPR 
 Parents please take the time to complete this District Priority Survey (LCAP)
It is that time of year again when you are asked to share your voice regarding the Local Control and Accountability Plan.  Your voice counts!
Thank you for providing your feedback about district program priorities through this survey. The data from this survey will be included with the stakeholder input that will be shared with the Board of Trustees as they set the District's priorities for 2017-2018 Local Control and Accountability Plan.  You can access the current LCAP on the Sylvan District website at 
www.sylvan.k12.ca.us
.
This survey will close at the end of the day on 
February 17, 2017
.
Volunteers Needed!
The following Requirements for our Volunteer Application Process:
1.  Valid Identification such as CA Driver's License or CA issued ID
2.  Valid TB Clearance (good for 4 years)
3.  Current Volunteer Application (Purple) which may be obtained in the office
by student or parent
4.  Training Application
Successfull Completion of this volunteer application process qualifies members for the following activities:
*Field Trip Chaperon
*PTA and/or Classroom Volunteer
*Office Volunteer
*Classroom Visit/Party
*Observations for School/Agency
REGISTRATION INFORMATION
                                                                                Required Documents
                                                        K- 1st Grade:
                                                         1.  Birth Certificate
                                                         2.  Complete Immunization Records
                                                         3.  Physical and Dental Exam (dated after 8/8/16)
                                                         4.  Two proofs of Address (current utility bills)
                                                          2nd-5th Grade:
                                                          1.  Birth Certificate
                                                          2.  Complete Immunizations Records
Last Day of School
Friday, May 26, 2017
Check Out our New "Destiny" Library program
A website that the children can log into and write reviews on books to earn free books for the library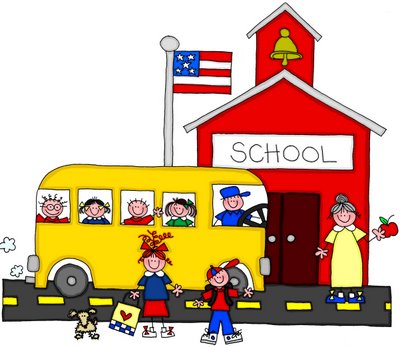 The mission of the Sylvan Union School District, is to provide a dynamic, broad-based education that prepares
each child to be a contributing member of society.
---
ATTENDANCE LINE - 552-3403