WELCOME TO THE
Home of our Freedom Falcons!
School Office Hours
Attendance Line: 209-552-3403
Office Manager: Teresa Rodarte        
Attendance Staff Secretary: Colleen Sellars
Starting August 23rd - Students will be dismissed at 1:25 every Wednesday
Marzano High Reliability School Survey
Students - Students in grades 3-8 will take this 12 question survey. 
Families -  The 32 question survey will also be posted on the District website. It is available in both English and Spanish on the same form.  This survey will provide:

SPSA Goal B metric for Parent Engagement
LCAP Goal B metric for Parent Engagement
CA School Dashboard Local Indicator for parent engagement
BELL SCHEDULE
Grades 1-5
7:30

Campus open,

Supervision provided

7:55

First Bell

8:00

Learning Begins

9:30-9:50

Snack Recess, Grades 1-3

9:55-10:15

Snack Recess, Grades 4-5

11:15 - 12:00

Lunch, First Grade

11:30 - 12:15

Lunch, Second Grade

11:45 - 12:30

Lunch, Third Grade

12:00 – 12:43

Lunch, Fourth Grade

12:15-12:58

Lunch, Fifth Grade

1:25-1:35

Primary Recess

2:15

School Dismissal
 Kindergarten
| | |
| --- | --- |
| 8:00 - 11:20 | A.M. Kindergarten |
| 10:42 - 2:15 | P.M. Kindergarten |
Minimum Day
8:00 - 11:20

A.M. Kindergarten

10:42-1:25

P.M. Kindergarten

8:00-1:25

Grades 1-5

(Lunch schedule remains the same.)
SEPTEMBER
4th  Labor Day - No School
11th  Last time to donate for a Jog-A-Thon Shirt
14th  Freedom Spirit Wear Orders Due
15th  ELAC Meeting #1 - 1:00 pm, Computer Room
19th  School Site Council Meeting

"New" Transitional & Kindergarten
(please click on links below to see complete flyer information and how to enroll a NEW student)
NEW STUDENTS TO SYLVAN DISTRICT
Complete on-line enrollment
Enroll Via Sylvan Union School District Website "Enrollment" tab
TK's who are enrolled already for 2016-2017 school year and will be in Kindergarten starting 2017-2018 school year are not required to attend the Registration Night on February 6th.  You will be receiving a letter stating the requirements to bring to Freedom starting
February 6 - 17
Birthday Announcement on the Freedom Marquee
To have your child or group's special announcement posted on the school marquee for one day, please come by the office and pick up a VIP Announcement form.  Minimum of one week in advance.  Cost is $10 per message, per day
School Family Compact:
Please, see the QR codes below. These link to our School/Family Compacts. Please, scan, review and give feedback on these documents if you like.
School/Family Compact - English
School/Family Compact - Spanish
School/Family Compact - English
School/Family Compact - Spanish
Comments:  If you like to comment on either of these documents, please do so using the link below.  All comments need to be made by October 13, 2017
REGISTRATION INFORMATION
                                                                                Required Documents
                                                        K- 1st Grade:
                                                         1.  Birth Certificate
                                                         2.  Complete Immunization Records
                                                         3.  Physical and Dental Exam (or appointment cards)
                                                         4.  Two proofs of Address (current utility bills)
                                                          2nd-5th Grade:
                                                          1.  Birth Certificate
                                                          2.  Complete Immunizations Records
Last Day of School
Friday, May 25, 2018
Check Out our New "Destiny" Library program
A website that the children can log into and write reviews on books to earn free books for the library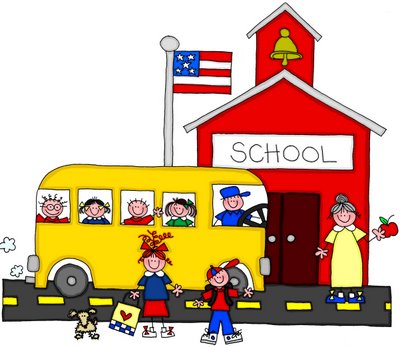 The mission of the Sylvan Union School District, is to provide a dynamic, broad-based education that prepares
each child to be a contributing member of society.
---
ATTENDANCE LINE - 552-3403